Volume 58, Number 01, 2022
IDIOM NO.58
'Stepping Up': Being an English leader
The focus of this edition of Idiom is on the experience of being a leader in secondary English education. Stepping into the role of English leader can be both exciting and daunting – knowing that your work and decisions will have an impact on all students from Year 7 through to VCE. While the experience of the pandemic has presented unique challenges for English leaders, it has also opened up important opportunities for innovation, and accelerated changes in English teaching and learning, especially in the online space.
Read this issue
Volume 58, number 01, 2022

'Stepping Up': Being an English leader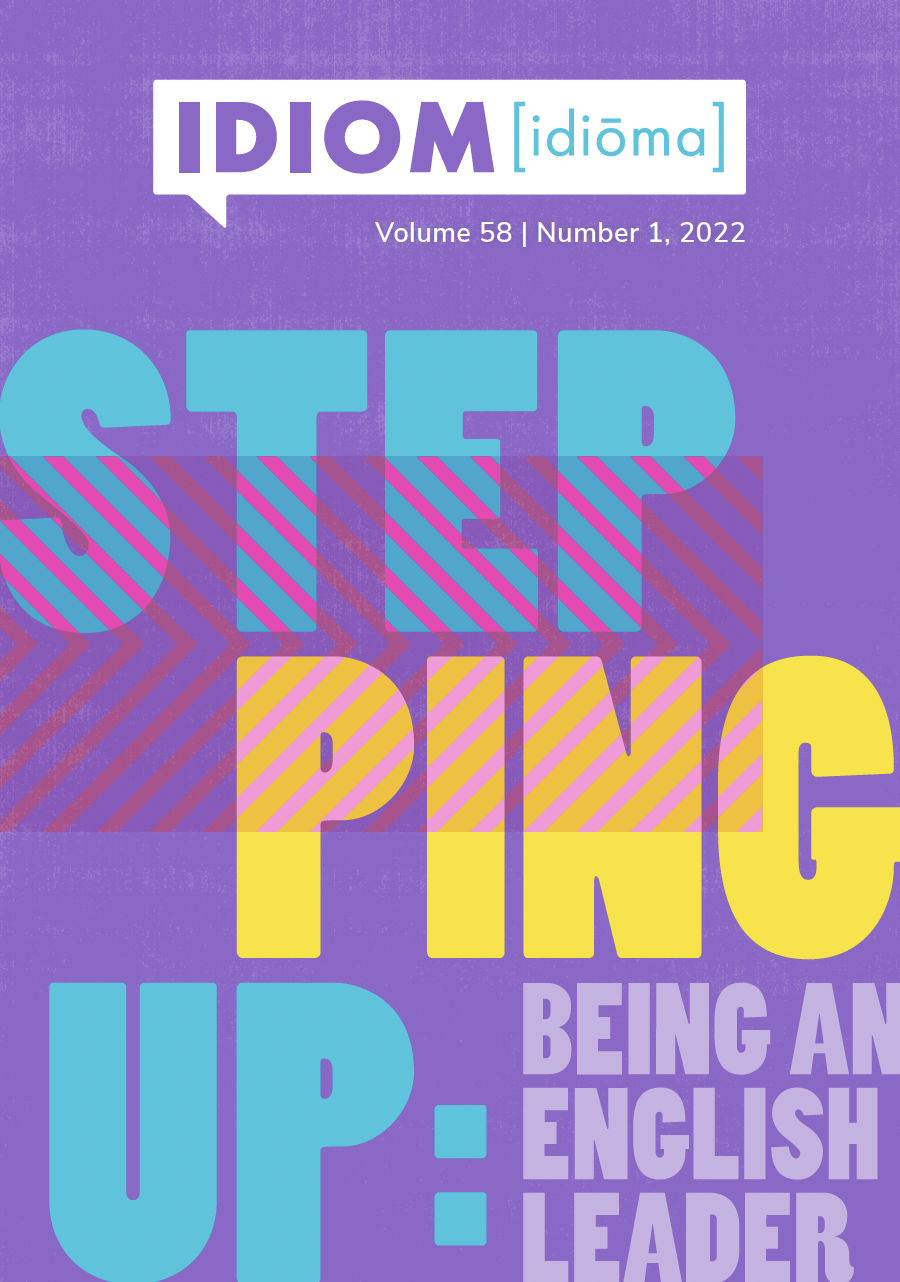 Read this issue
What is Idiom?
Idiom is the journal of the Victorian Association for the Teaching of English and is published online three times a year. Idiom provides an important space for members of the VATE community to share insights, expertise, experiences and practical advice for the benefit of our English teaching colleagues and to help foster professional dialogue and development. Contributions and editorial correspondence should be sent to the Managing Editor, Josephine Smith: idiom@vate.org.au.
Contribute to Idiom in 2022
We invite you to read more about the forthcoming editions of Idiom and encourage you to contribute.
Idiom Vol 58 No 2
–
'Lost and Found' The lasting legacy of COVID
.
Read more
.
Idiom Vol 58 No 3 –
New VCE Study Designs: English / EAL and Literature
.
Read more
.