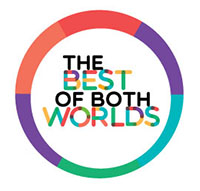 Lynne Bury, Project Officer (lbury@vate.org.au) with contributions from:
Dandenong Network: Alexander Gray, Leeann Palm, Lisa Rodrigues
Rutherglen Network: Rachelle Enever, Kerrie Ware
The Best of Both Worlds is a program that has been specifically designed to promote positive literacy and English outcomes for students transitioning from primary through to secondary schooling. It is an excellent opportunity for teachers to work together to bridge the gap that can occur between primary and secondary education. Through involvement in this project, schools and teachers have had the opportunity to discover the specialist demands of the Victorian Curriculum F-10 and review the strategies that they believe will most effectively meet the needs of their students.
Log in to view the rest of this article