Literary perspectives
The creative possibilities of 'crisis'—where crisis does not only mean danger and despair, but implies a critical point, a turning point, a crux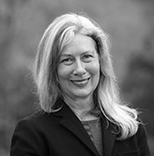 In this joint presentation, the speakers consider how contemporary theories—in particular post humanism and queer—can suggest new modes of apprehending what it is to be human in ways that might give students new ways of seeing crisis and their own place in an unknown future, a future that is not what it used to be.
Alison Ravenscroft is Associate Professor in English at La Trobe University and Head of the Department of Creative Arts and English. She is the author of The Postcolonial Eye.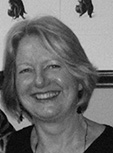 Mary Purcell teaches Literature and Philosophy at The Mac.Roberston Girls' High School and is also a PhD candidate at the University of Melbourne. She is co–author, with Monika Wagner, of 'Dialoguing identities and transnationalising the space of the Australian literature classroom' in International Perspectives on the Teaching of Literature in Schools: Global Principles and Practices (eds. Andrew Goodwyn, Cal Durrant, Louann Reid and Lisa Scherff, Routledge).
Log in to view the rest of this article